Description
A new chapter in the history of the world's most popular Target Recurve Sight.
The brand new ULTIMA RCIII Target Recurve Sight combines the proven features of the ULTIMA RCII and ULTIMA RC PRO sights to deliver a premium, yet affordable competition package.
Reduced mass weight and fine-tuned weight distribution
Weight is an important factor when competitive archers choose a new sight. The ULTIMA RCIII sight weighs in at 211g (7.4oz). Since the bulk of the weight reduction is located at the target side, it feels even lighter once mounted on the bow.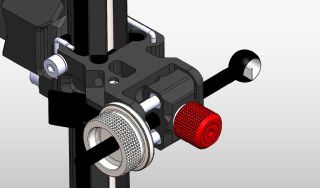 Redesigned Sight Pin Locker
ULTIMA RCIII features a redesigned sight pin locker with a tool-less thumb screw. Enjoy an effortless shooting experience that not only improves usability, but cuts down on the time needed for adjustments by eliminating the hex wrench for adjustments.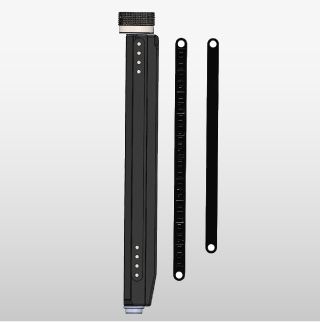 Both sides of ULTIMA RIII's elevation bar feature metal sight scale plates. Each ULTIMA RCIII includes a standard scale plate, as well as a blank plate for a printed tape. Left and right are interchangeable, to fit any archer's preferred shooting style.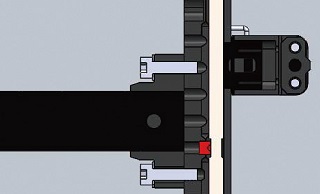 Pressure-insert drive shaft dampening system
Improving on the original ULTIMA RC's drive shaft support, the new dampening system, increasing contact area to avoid unwanted vibrations and sound upon the shot.
As a result, the ULTIMA RCIII is the quietest, most consistent sight SHIBUYA has ever built!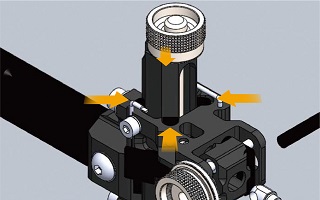 X-Lock System US Pat No. 7,287,335
Re-adjustable, zero-tolerance fit between the windage unit and sight frame. Super-slick and durable polyacetal resin guide spacers enclose the elevation rail, re-adjustable at the turn of a set screw. All parts field-adjustable and -replaceable!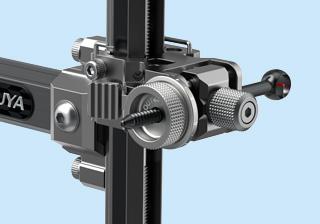 New, maximum grip dial finish
ULTIMA RCIII sights feature completely reworked dials and mounting knobs, making every adjustment delightful and enabling the user to securely tighten the mounting knob more easily and securely than ever!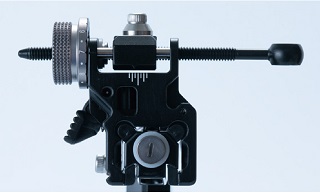 Easy and reliable fine adjustments
One of the most common requests we have had is a windage fine adjustment scale. The ULTIMA RCIII sight now features a laser-engraved sight scale to make fine adjustments easier and reliable than ever!